Zolitta Yankee Doodle 8" scissors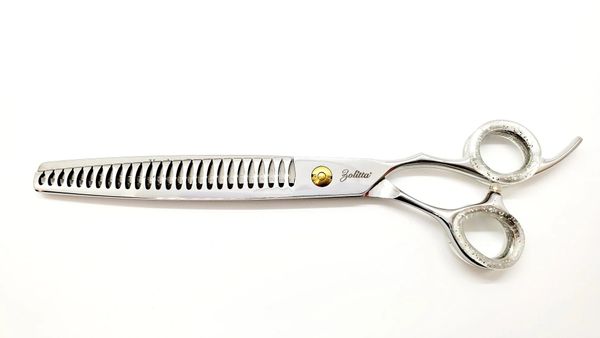 Zolitta Yankee Doodle 8" scissors
Zolitta Yankee Doodle scissors, 440C steel:
*8" straight
*8" curved
*8" 26 teeth chunkers 
INTERNATIONAL SHIPPING $$ 20-40 depends of the destination.

Contact us BEFORE placing international order.
We charge 4% re-stocking fee if an international shipping cancelled due to shipping not being paid in full.
Read our TERMS before ordering.