Olga's seminar in Arizona May21st, 2023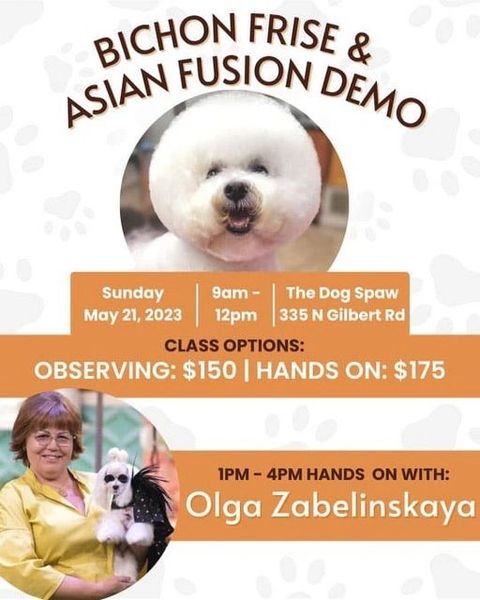 Olga's seminar in Arizona May21st, 2023
Date: May 21st, 2023
Location: 335 N Gilbert Rd. Gilbert, AZ
Let's learn again!

I will demo my favorite grooming:
Bichon Frise and Asian styles!
We will start with theory and observation.
After lunch, you may bring any kind of dog for the hands-on part ( 8 people only)
or observe and ask questions about the dogs groomed on the tables.
Lunch will be provided